Author: Hannah Jaicks
Organization: Future West
Title: The Atlas of Conflict Reduction: A Journey Through Western Montana's Shared Ranching Landscapes
Western Montana's ranchers and affiliated groups are pioneering strategies
for reducing conflicts with wildlife, while also stewarding the landscape. Americans depend on these people who live by working on the land. Ranchers have the power to shape the future of our lands, waterways, and wildlife communities, but enduring perceptions frame ranching as a unilaterally destructive force to the environment. Perception is slippery ground to base an argument on, however, and reality is far more complicated. Often seen as antithetical to one another, American ranchers and wildlife have long been entangled.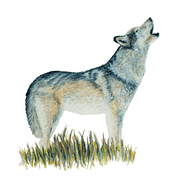 Spending time with producers and partner organizations who are forging new paths to sustain working ranch operations alongside healthy wildlife populations is the basis for an upcoming book. Place-based stories of everyday conservation heroes from different valleys of western Montana who practice regenerative ranching, provide consciously-raised agricultural products, advance strategies for collaborative conservation, and protect vital habitat for endemic wildlife that would otherwise be developed and subdivided beyond repair are shared. These stories, from sheep producers raising Livestock Guardian Dogs to reduce conflicts with grizzlies on the Rocky Mountain Front to cattle ranchers collaborating to build resiliency of their local human and wildlife community as part of the Blackfoot Challenge, are interwoven with psychological theories to inform readers about progressive ways to make the world we share—with people and animals—a better place to live. Illustrations by Katie Christiansen of wildlife and conflict-reduction tools accompany the text, helping to underscore the vivid realities of shared landscapes and how they are achieved.
There is no doubt the history of ranching is laden with problematic examples,
and public and private rangelands are not universally in good condition today. This book aims to capture the increasing recognition that strong ranching practices coincide with good land and wildlife stewardship measures, but ranchers need help. If we want to see more of this remarkable work happening, environmentalists and concerned citizens need to step up and ensure these practices are not only possible but also become the norm. Everyone must be willing to come to the table and navigate discussions about how to work together more effectively and collaboratively. This book is a roadmap for how people can begin to do so.
Illustration credits: Katie Shepherd Christiansen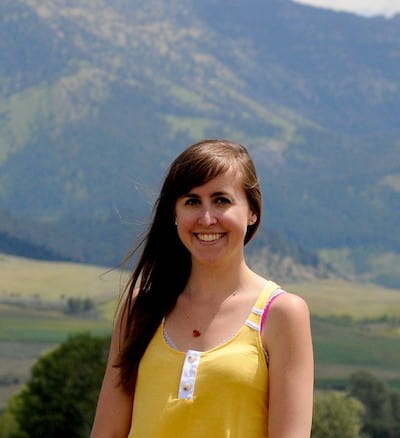 Hannah Jaicks is an interdisciplinary scientist working with communities throughout the Greater Yellowstone Ecosystem. She is currently the Program Director for Future West in Bozeman, MT. Her background in environmental psychology allows her to develop stronger avenues of communication and inclusion amongst the public, decision makers and scientists around issues of wildlife conservation and working landscapes. Hannah received her Ph.D. in Environmental Psychology from the Graduate Center of the City University of New York. When she's not at work, she's out in the woods somewhere or winding up locally sourced wool for her latest knitting project.