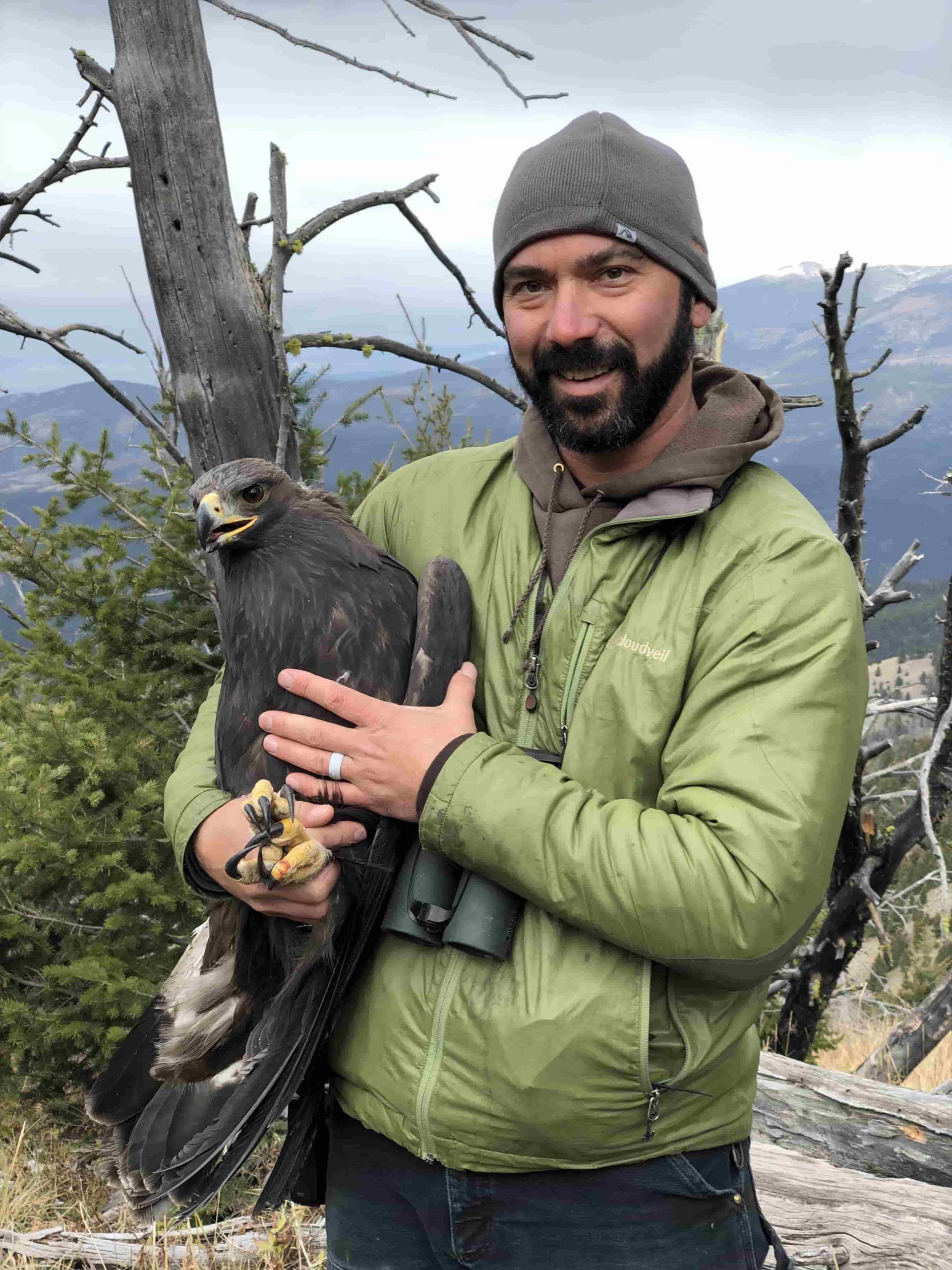 The Greater Yellowstone Ecosystem just took another critical hit. The passing of Bert Raynes is not only a punch in the gut to those who knew him, but also to the ecosystem he spent much of his life working to preserve.
There are many people who knew Bert better than I did. But I'm not sure if any others were more in awe of him than I am.  When I first arrived in Jackson Hole twenty years ago, I was nothing more than a kid with a love of science and birds.  I was a budding birder and had absolutely no knowledge of the West, Wyoming, or the GYE, never having left my post-fledging region of the Midwest before landing in Kelly. I quickly found some other young birder friends and started digging into the local bird lists, bird books, hotspots. Not surprisingly, most things led back to Bert Raynes in one form or another. He was this larger-than-life birding legend that I could only imagine meeting one day.
Over the next two decades of building my career as an ornithologist in Jackson Hole, I first met, then started working alongside this legend. It didn't take long to fall in love with Bert's dry wit and his true love and dedication to our winged wildlife. He was a retired engineer that not only had a weekly newspaper column about birds, he started the bird club, and literally wrote the book on birds of Jackson (and oh yeah, the book on birds of sage and scree too). He had the warm personality that embraced every single person that had the faintest bit of interest in birds and genuinely loved to share anyone's experience.
While he was never anything less than completely welcoming and embracing, I could never get myself close to this birder king of the GYE. Following his passing, I have found myself reflecting on why.  I went from a know-it-all kid who liked birds, to a graduate student studying ravens in Jackson, to a professional ornithologist in the same town as Bert. I worked with Bert in the early days of his shared monumental effort to begin Nature Mapping, where he was encouraging everyone in the GYE to become citizen scientists and keep our common species common. I sat with him on the sage-grouse working group for over ten years listening to his insightful and frank comments on keeping the politics out of wildlife decisions and just doing right by the birds. With so many shared passions, interests, and purpose, why was I always hesitant around Bert?
Turns out the answer is simple. Bert was everything I wished I could be and it was intimidating. Being with Bert made me want to do better, try harder, be more open with people, communicate better. Bert has been able to accomplish so much for bird conservation without any formal ornithology training, organizational support, and everything else that goes into a career. Here I was, working my whole life to become like Bert Raynes but always feeling like I was falling short. The irony is that Bert always exuded the opposite of my feelings, being always open, welcoming, and telling me how amazing my research was.
Bert has a legacy in the GYE that will be unmatched by most. He shared witty bird banter in his column that opened the inquisitiveness and perception of the public to wildlife. He helped shape management decisions, wrote books and guides on birds of the GYE, helped start Nature Mapping, and even began a foundation to provide financial support for important wildlife projects to save both sensitive and common species. Bert's forward thinking on conserving all wildlife, and not just the charismatic megafauna or imperiled species, is something that everyone can learn from.  I wish I wasn't so awe-struck when I was with Bert and had learned more from him.  Now, the best I can do is to honor Bert by continuing my quest to be more like him. We all owe it to Bert's memory and legacy to help keep his torch burning by working as hard as we can to conserve the amazing wildlife in this amazing place that Bert called home.
– Bryan Bedrosian, April 2021
Photo credits: Bryan Bedrosian